Our brands
We are strategically focused on the production and positioning of our brands. We constantly invest in their development, expanding product lines and developing innovative formulas in line with the latest market trends in the cosmetics and chemical industry.
Bobini
Bobini is a synonym of tenderness and safety that every parent wants to provide to their child. It is a unique brand that has been creating washing and care cosmetics, wet wipes and laundry detergents for years. High-quality recipes are composed with the utmost care and attention to ensure that they contain as much as possible ingredients of natural origin. All products are dermatologically tested and an excellent part of the portfolio is hypoallergenic. The brand consists of four basic lines: Baby from the first days of life, Kids over one year of age, Fun also for older children but with an element of fun and the vegan Natural Care line.
Apart
Cleansing cosmetics with a care function based on natural extracts from plants from around the world. The brand includes product lines (for men and women) that are diversified in terms of function and formulas. In 2020, the brand was enriched with an antibacterial line: sanitizing gels and sprays, liquid soaps.
Biophen
A brand of cosmetics consisting of up to 99 percent from ingredients of natural origin. BIOPHEN is distinguished by vegan recipes enriched with mineral salts containing valuable elements Mg, Ca and K, which have exceptional care properties. BIOPHEN cosmetics are perfect for sensitive skin, highly biodegradable and packed in recycled bottles. A novelty in the brand is the Mineral line, which consists of three types of shower gels and three types of liquid soaps.
Mole
Mole (previously Kret) represents effective products and guarantees hygienic cleanliness. The Drain Opener range includes granules and gels. The products are created to clear blocked drains in the kitchen and bathroom. The special formula helps to deeply clean siphons as well as pipe walls. These products were later extended to include toilet cleaners and toilet blocks.
Sofin
Series of liquids and fabric softening concentrates. The products protect the fabrics fibers, maintaining their elasticity and resilience. They make the fabrics soft, delicate to the touch and smell beautiful. Currently, the brand is also complemented by washing liquids with color protection technology.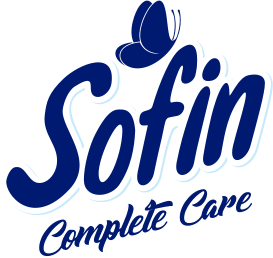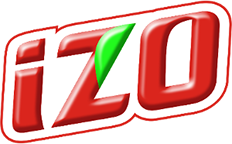 Izo
A line of cleaning agents intended for keeping households clean. The brand includes agents based on modern formulas that effectively deal with various types of dirt. The agents are recommended for cleaning kitchens and bathrooms. Can be used for terracotta, glaze, enamel and chrome surfaces.
Export
Export is one of the key pillars of our development strategy. We are constantly opening new markets, both in terms of cooperation with distributors, as well as under direct trade agreements with international retail clients. We export our products to over 40 countries, reaching millions of consumers around the world.
Private brands
Why is it worth entrusting us with the manufacture of private brands?
– Comprehensive solutions in marketing, research and development.
– A wide portfolio of cosmetic products and household chemicals.
– Individually tailored solutions and quick implementations.
Izozid
A new line of products for professional disinfection of hands and surfaces—IZOZID. Disinfectant available in liquid and gel form, has virucidal, bactericidal and fungicidal properties. IZOZID products are intended for hygienic and surgical hand sanitizing and surface disinfection—including medical equipment. With a view to wide use in medical and public facilities, IZOZID products are available in many packaging options, including high-volume ones.