7 machines automating the production processes of household chemicals and care cosmetics will soon be installed in 4 factories belonging to Global Cosmed. Increasing the efficiency of plants in Poland and Germany is another of the company's investments in a short time, and a clear signal for investors as to its ambitious goals.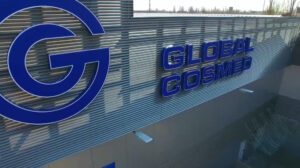 The estimated market value of the purchase is EUR 2 million. After investing in an integrated management method and own brands, this is another activity that improves the functioning of the company. The 7 machines purchased from a German partner are to automate the production process of assortments in Radom, Jawor, Świętochłowice and Stadtilm. The entire transaction was covered with the Issuer's own funds.
"New machines mean not only the certainty of increasing the production capacity, and thus the possibility of implementing more new contracts, higher production rate and an increase in volumes. It is the prospect of entering new markets and expanding the range of branded products and offers for B2B customers. Finally, it is a real chance for a leap in our plants' development," confirmed Magdalena Mielimonka, Vice President of the Management Board of Global Cosmed S.A.
The purchase of the machines also increased the overall value of GC's assets, which, in the Management Board's opinion, will positively affect the economic and financial situation of the Company.