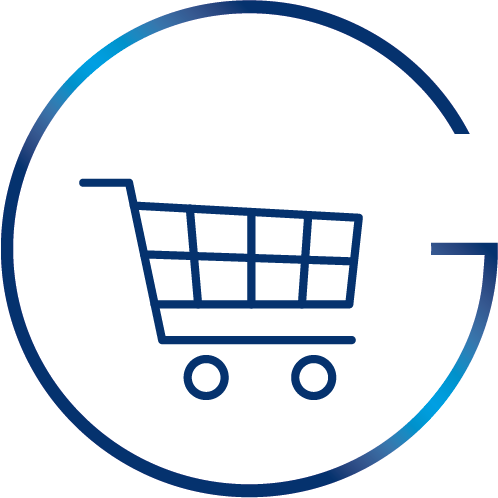 Do you read information on product packaging? When choosing soap or washing liquid, do you compare the ingredients and additional functional elements? Can you dose the amount of fabric softener correctly? The answers to these questions can be found on the labels of our products. It is worth reading them to know what temperature to store products at, what the expiration date is or how to recycle the packaging.
For all inquiring consumers, the following list of pictograms has been created. All of them can be found on the packaging of our brand products: Kret, Bobini, Apart, Sofin, Biophen and IZO.
Global Cosmed cosmetics and household chemistry products stand for quality, responsible manufacture and green packaging. Another important issue is solid communication, so we encourage you to read the list and make a conscious choice!
Certificates / practical application
The ECOCERT quality mark is synonymous with prestige and credibility. It is awarded by independent Institutions and supported by a detailed audit.

Product quality assessment includes its ingredients, production and packaging. In the COSMOS standard, what is important is the strict ban on the use of ingredients, technologies and processes in the production process that may negatively affect human health and the natural environment in any way.

The EcoLabel certificate works in a similar way – it confirms that a product is environmentally friendly.

---

A.I.S.E. is an international organisation that promotes the safe use of washing liquids, soaps, powders, etc. by marking products with warning pictograms.

Three simple icons clearly inform you to keep detergents out of the reach of children and suggest what to do in case of its contact with the eyes or throat.

---

The product label contains a QR code; after scanning it, the application takes you to a website containing all information about the product. With this, the label becomes legible for those with visual disabilities.

---

The marking indicates the number of washes that can be done with the product in the indicated packaging.

---

The product should be stored out of sunlight, at a temperature of 5-30°C.

---

The product has been dermatologically tested.
rPet is a material that has been made from previously recycled materials. Made fully or partially of rPET, Global Cosmed S.A. packaging meets all usability and safety requirements.

---

Each package should be separated into individual fractions and thrown into the appropriate container:

Plastics – to the yellow bin

Paper – to the blue bin

---

Information to help you properly dispose of your empty packaging.

---

The characteristic "zip" informs about the convenient perforation enabling simple and quick removal of the label from the bottle. This way, recycling of such packaging is simpler and more effective.

---

The bottle is made of recyclable plastic.

Throw such a bottle into the yellow waste bin.

---

The packaging (so-called refill) was made of one type of material (monofolii). The form of the refill and the material used (monofoil) make the packaging environmentally friendly.
Raw materials / ingredients
The palm oil used in production comes from the so-called sustainable crops, i.e. those where independent organisations perform audits in terms of e.g. respecting human rights and care for the preservation of biodiversity.

---

Naturally sourced ingredients are:

– plant products (e.g. oils or plant extracts)
– minerals (e.g. sodium chloride)
– products made from plant ingredients (e.g. ingredients based on palm, coconut, rapeseed oil, etc.)
– animal ingredients (e.g. honey, milk)
– water

---

A product that does not contain animal ingredients, GMO ingredients and cross-contamination with animal ingredients (meaning that it cannot come into contact with said ingredients at any stage of production and packaging).

---

Microplastics are solid, small particles (less than 5 mm in size), insoluble in water and non-biodegradable.

In the cosmetics industry, microplastic is used as a thickener, exfoliating, cleansing, opacifying, texturising, illuminating and tactile-improving agent.

Microplastics are also formed as a result of slow degeneration of plastics, e.g. PET bottles. They get into the waters and there they can be swallowed by virtually any animal – from zooplankton to whales. Accumulated plastic microparticles in the human body increase the risk of e.g. allergies, cancer or many other diseases.